For over 35 years, Uptown People's Law Center has been committed to serving poor and vulnerable communities in Chicago. UPLC's community work focuses on individuals and families who are being mistreated by their landlord, or who are in need of Social Security benefits. They also work to protect the civil rights of those incarcerated in Illinois' jails and prisons.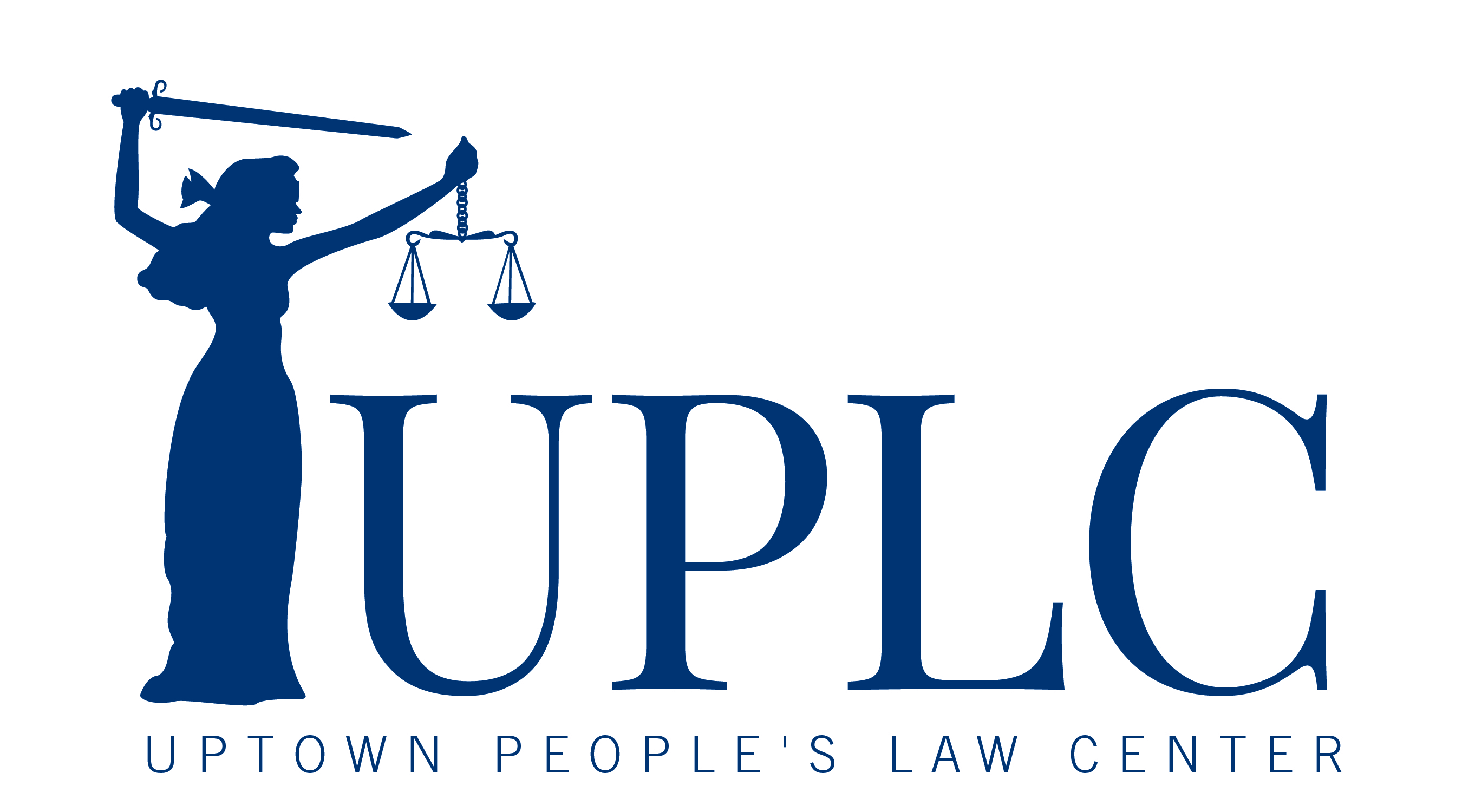 Individuals and families in subsidized housing who are facing illegal eviction are a special focus for UPLC, because they face losing their housing subsidies with eviction. That almost certainly means homelessness, because they are unable to afford market rent.
A large number of the people UPLC represents in housing cases are either disabled and surviving on disability benefits, or are in the process of applying for disability benefits. For those surviving solely on disability benefits ($750 a month), subsidized or low-income housing is a necessity in Chicago. Any increase in rent can easily lead to homelessness.
According to Executive Director, Alan Mills at UPLC, "Illinois' prison system is dangerously over capacity, and grossly underfunded. Simply put, it is one of the worst prison systems in the country. Every week, we receive and respond to over 100 letters from prisoners. We use these letters to inform our seven class action lawsuits, and eleven individual lawsuits. Through this work, we seek to fix unconstitutional treatment of prisoners such as excessive force, extended solitary confinement, and denial of adequate medical and mental healthcare."
Mills says, "UPLC's deep roots in our community have allowed us to provide comprehensive services by partnering with other community organizations, educating the public on our program areas, and conducting trainings for other attorneys and social service providers."
We at Legacy are proud to partner with the Uptown People's Law Center as it works toward its mission of serving others. Visit www.uplcchicago.org for more information on UPLC or how you can help.
Contact Julie Tucek at jtucek@legacycpas.com if you are a Legacy client and would like to be featured in an upcoming issue.