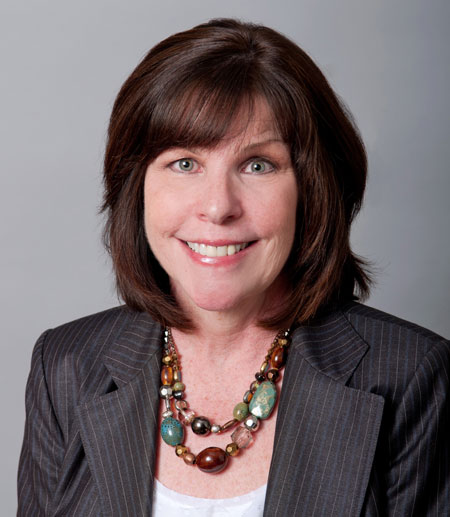 Rose G. Doherty
Partner, Westchester, IL
Rose Doherty, CPA, is a Partner in the Westchester, IL office of Legacy Professionals LLP. As the head of Legacy's Nonprofit Practice Group, Rose specializes in accounting and auditing services for not-for-profits, including associations and charitable organizations. She consults with clients on accounting, auditing, and reporting matters, and advises on organizational and operational challenges as well.
Rose is a frequent speaker and author on nonprofit topics. Her most recent presentations have included Implementing the New Financial Statement Standard, Ask the Experts at the Illinois CPA Society Not-for-Profit Conference, Fraud Prevention, Internal Controls, UPMIFA, Form 990, and Finance and Audit Committee Responsibilities.
Professional Affiliations
Rose is a member of the American Institute of Certified Public Accountants and the Illinois CPA Society, where she currently serves on the Nominating Committee. She is also member of the ICPAS Legislative Contact Program. She has served on the Board of the ICPAS where she was Chairperson of the Audit Committee. She has also served as Chairperson of the ICPAS' Nonprofit Organizations' Roundtable Subcommittee. Rose earned the ICPAS Distinguished Service Award for her significant contributions to the Nonprofit Organizations Committee. Rose was named to the inaugural list of Crain's 2017 Most Influential Women Accountants in Chicago.
Rose recently served as the President of the Irish Fellowship Club of Chicago for the 2020 club year. She was the 6th woman to serve as President. The Club, which was founded in 1901, raises funds to provide scholarship support to Catholic high schools across the Chicago area and grants to Irish cultural organizations.
Rose is an appointed member of the Illinois Attorney General's Charitable Advisory Council. She is a member of Association Forum of Chicagoland. She is a past member of the Board of Directors of the AMA (American Medical Association) Foundation and the past Chair of its Audit Committee. She is also a past President of the Lupus Foundation of America - Illinois Chapter. Rose serves on the Board of the Donna A. Hubert Memorial Scholarship Fund.
Education
B.S. in Accounting, 1983; DePaul University
M.B.A. in Finance, 1991; Rosary College (now known as Dominican University)
Special Interests
Spending time with family, golfing, and running
Contact Information
Rose can be contacted at 312-384-4223 or at rdoherty@legacycpas.com