To our valued clients,
I wanted to provide some updates on the steps we are taking to meet the challenge of COVID-19. In the current environment, the health and well-being of our employees and clients is at the forefront of our thoughts and actions.
That being said, we will continue to utilize remote working for our employees. We will continue to have a limited number of employees in our three office locations for activities that can't be handled remotely. In such cases, we are exercising the utmost caution and best practices that include masks, social distancing, and all other appropriate actions as recommended by the CDC and the states in which we operate.
We are accepting physical client drop-offs, if they are prearranged, and are performing a limited number of field audits on a case-by-case basis. You can send us files electronically through our secure portal, mail the documents to us, or contact your client representative directly to make any necessary arrangements. As you know, this is an evolving situation and we are evaluating all aspects of it on an ongoing basis.
All of our decisions are being made to protect the health and safety of our employees and clients while allowing our core operations to continue. Over the past couple of months, we have proven that we have full capabilities to effectively continue our work safely and remotely.
We are very proud of our employees and clients for their amazing efforts during this time. We are confident we will be able to provide our high level of service as we continue to address today's challenges and tomorrow's uncertainty.
We will continue to communicate with you and do our very best to anticipate and serve your needs. As always, we are here to help and are available whenever you need us. Please do not hesitate to contact me or your Legacy representative with any questions or concerns.
Thank you for your continued confidence in our Firm. Please stay safe and well.
With sincere gratitude,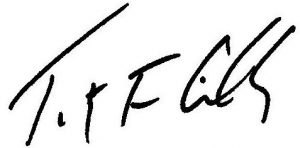 Timothy F. Cibulka, CPA
Managing Partner
Legacy News Flash 20-12
Issued 6/5/20