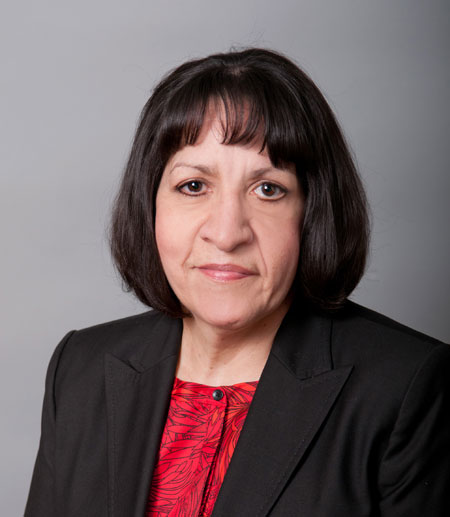 Maria C. Solis
Retired Partner, Westchester, IL
Maria Solis, CPA, Partner, leads the Tax Department of Legacy Professionals LLP. She works in the Firm's Westchester, IL office and has been practicing Public Accounting since 1982.
Maria is experienced in working with all aspects of federal and state income taxation for corporations, partnerships, individuals, estates, and trusts. She also prepares Legacy's Year-End Tax Releases, Annual Rates and Limits release, and other articles for the Firm.
Maria attends various conferences and educational events in order to keep the Firm up to date on all rules, regulations, and laws that affect the Firm's clients.
Professional Affiliations
Maria is a member of the American Institute of Certified Public Accountants, the Illinois CPA Society, and the Association of Latino Professionals in Finance and Accounting. She is a Legislative Contact for the Illinois CPA Society and is a former member of the State and Local Income Tax Group. Maria serves on the Board of the Donna A. Hubert Memorial Scholarship Fund.
Education
B.S. in Accounting, 1981; University of Illinois at Chicago
Special Interests
In her free time, Maria enjoys reading and gardening.
After decades of dedicated to the service to the Firm, Maria is retired as of January 1, 2021.
Contact Information
Maria can be contacted at 312-384-4282 or at msolis@legacycpas.com